Vision Analytics is an emerging technology and is being rapidly embraced by companies across diverse industries. It is achieved by applying deep learning techniques on images & live video streams collected from surveillance cameras and mobile phones. The availability of high-performance and low-cost processors brought Vision Analytics to the forefront.
Tech Vedika's Vision Analytics Platform leverages AI to augment Human Intelligence to increase quality and human productivity. Our Vision Analytics platform can be hosted on-premise or on-cloud. We have partnerships with leading product vendors to procure devices and provide support services.
Predictive analytics solutions uncover relationships in unstructured & structured data and draw relevant inferences and insights to help decision-makers. Our eComtics platform helps eCommerce companies in harnessing big data and applying Machine Learning techniques for pricing products, marketing campaigns, identifying trends, forecasting demand, etc.
Our predictive analytics platform focuses on eCommerce & Financial organizations and can be easily integrated with your systems and can be hosted on-premise or on the cloud.
Text analytics solutions leverage NLP algorithms & Rule-based systems for text mining, entity extraction and understanding entity relationships.
Our Text Analytics platform aids in document classification & data extraction from documents using spatial data analysis. In addition, our platform performs sentiment analysis through contextual mining of text to help organizations understand the social sentiment of their brand, product or service.
Image Recognition
Image Tagging & Classification
Feature extraction & Object Detection
Visual Search
Facial Recognition
Face Detection
Face Identification
Emotion Detection
Face Grouping
Anti-Spoofing & Liveness Detection
Cognitive OCR
Image to Text Conversion
Custom Data Extraction from Documents and Images
AI Powered Cardiac MRI Analysis
TechVedika helped in the development of HarmonyCVI (flagship product of iHridAI) that analyzes an MRI scan from all points of the cardiac life cycle in under 2 minutes
Indoor Tracking
Our TechVision+ platform offers features such as face recognition-based entry into premises, detecting unrecognized people, indoor navigation and ensuring safety practices
Vehicle Telematics
Improved employee safety & driving behavior through real time monitoring of vehicle & its surrounding environment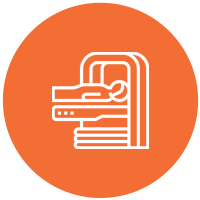 Automatic segmentation of LV/RV from MRI images reduced radiologist reading time from 30 to approx. 2 min
Cardiovascular Health Assessment for Healthcare Provider in India
Reduced overall TAT by 30% using our AI algorithms to lower package Pickup & Delivery times and enhance driver productivity
German Automotive Major
Improved employee safety & driving behavior through live tracking of Vehicle and Location with video streaming
Elite Vehicle Security Services Provider in the USA
IoT based Platform with Tags and Vision Analytics for automating the manufacturing process and reducing wastage
Process Automation for AAC Blocks Mfg. in India